5 REASONS TO INVEST IN REAL ESTATE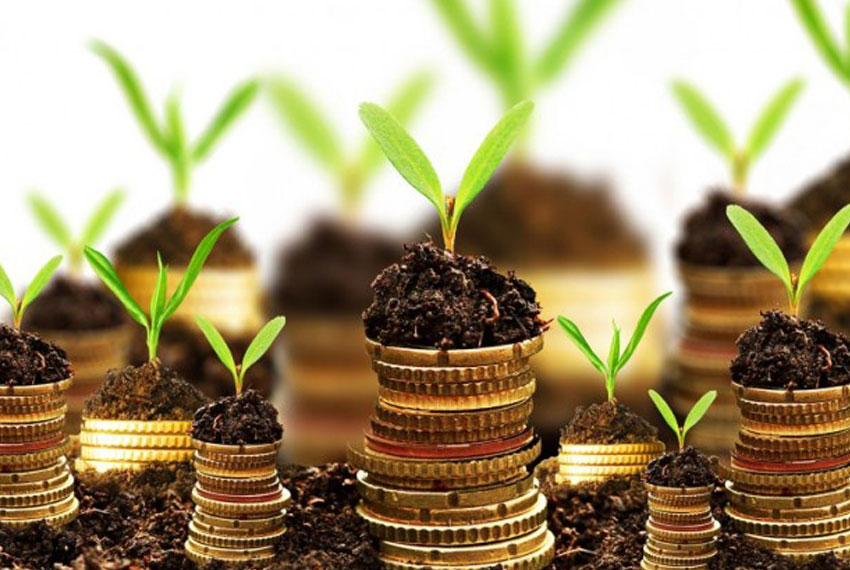 By Finerio
In 2015, the Pulso del Investista Global survey, conducted by BlackRock, indicated that only 16% of Mexicans invests in real estate. You may wonder then, why do some people insist that it is a good investment?
   Investments in real estate are very reliable because they generate tangible value and competitive returns. According to data from the newspaper Reforma, in 2017, the price of housing, at least in Mexico City, doubled its value compared to the previous 5 years. This represents an annual growth rate of 15%, which exceeds inflation, GDP and reference rates (an indicator that reflects part of the country's economic conditions); in a considerable way.
Several analysts say that this growth is due to a real estate bubble; however, there are many indicators that allow us to affirm that the real estate market is attractive and stable. This is due, among other factors, to the concentration of economic activities, the price of land, the legal aspects of construction, the guarantees of mortgage loans and the supply and demand of real estate; factors why investing in real estate may be a good idea. Here we talk about each one of them.
1. Concentration of economic activities
Although the economy is growing at a low rate, estimated at 2.3%, large cities have an important economic development, which implies some stability for companies and employees, who remain in the same places of work.
For example, Mexico City has 17.1 million inhabitants, but it is estimated that, every day, more than two million people travel from the neighboring states to the city to work or study. This represents a kind of daily migration to the city, which, in turn, motivates a definitive migration.
For its part, the Conapo has registered that, in the last 10 years, at least 2 million national migrants and nearly 100 thousand foreigners have settled in Mexico City. It is expected that this figure will continue to grow in the near future and, therefore, more places will be required to establish themselves.
2. The price of land
The price of land increases to a greater extent in urban centers where there is a shortage of space for construction. The land available is not only quoted in square meters, but in cubic meters, that is, the price of the land is determined depending on the number of floors that can be built. For example, in Mexico City, in the areas near Paseo de la Reforma, the prices of the departments reach figures of up to 100 thousand pesos per square meter.
3. Legal aspects of construction
In many parts of our country, building regulations indicate that buildings must have the highest standards of quality and safety, due to the seismic risk. As a result, more time is required to carry out procedures, planning and construction; better materials and better trained workforce are needed; which increases the value of the house.
4. Mortgage loans: real estate bubble control
After the various crises caused by mortgage loans, especially in the United States, the regulations of the Mexican financial system and the financial entities themselves have established stricter control measures. When granting a mortgage loan, banks are obliged to provide important economic guarantees to the Bank of Mexico to guarantee the liquidity and stability of the system.
According to Leopoldo Riquelme, marketing and business strategist, we are far from falling into a mortgage bubble, like the one that happened in 2008 in the United States, which originated, among other causes, due to the granting of NINJA loans (No Income , No Job, No Assets). That is, people without income could request more than one mortgage at the same time. We are also far from seeing in our stock market "junk bonds", which transfer the risk of mortgage default from one financial institution to another.
5. Law of supply and demand
It is evident that, for example, in Mexico City there will be a high demand for housing for a long time. We can see the incessant construction of real estate developments that are even sold in pre-sale, that is, before finishing its construction.
On the other hand, after the September 2017 earthquakes, Alejandro Kuri, president of the Mexican Association of Real Estate Professionals (AMPI), affirmed that the sale and rent prices were maintained after an immediate demand was generated for more than 10 thousand homes. He also assured that less than 1% of real estate agents were affected and the sector will have a growth of 4%, which has been maintained for the last 4 years. This stable growth is an indicator of a healthy market and far from a mortgage crisis.
Due to these 5 reasons, in 2018 we will have a solid property market in which we can invest and obtain very good returns. If you think that to invest in real estate you need large sums of capital, do not worry, in our next articles, we will show you that there are real estate investment options for all kinds of budgets.
Source: Riquelme (2018). Invest in real estate. A great purpose for 2018. Supplement. Reform. Destiny Point, p.30.
Do not miss the opportunity to invest in the beautiful city of Rosarito, Tijuana y Ensenada, Baja California.
With us you will find the houses, condominiums, land and commercials made to your needs.
At RE / MAX Baja Realty our agents are ready to SELL, BUY or RENT custom properties.
Please dont hesitate to call us
REMAX/BAJAREALTY
Gustavo Torres
(619) 270 5446